You are welcome to contact me if you have any questions, want to work with me or buy prints and I will try to get back to you as soon as possible.
stephansdotter(a)gmail.com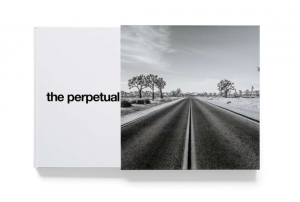 Coffee table book from tour with Opeth "The Perpetual Journey".
"She is a badass photographer! I love her work." Nikki Sixx, Mötley Crüe, Sixx:A.M.
"It feels very safe to work with Therés as a photographer. She understands and capture the essence of personal meetings, she is great at seeing details and to take her own initiative." Sofie Täppmärk, Project manager, Easyfairs
"Her photos are great and she is very easy to work with. She works very well with people and she always has everything under control. She is also wonderful with the artists. She is really doing a great job." Darren Edwards, Warner Music/Roadrunner Records
"She's so cool. That shoot was great fun and I love the pics." DJ Ashba, Guns n Roses & Sixx:A.M
Who am I?
I am a person who is bad at describing who I am.
I am also a 4th generation photographer based in Stockholm/Norrtälje working with live music, tours, documentary, promo, event, fairs, wedding, portraits, travel and meet & greets.
Clients include: Warner Music, Easy Fairs, Roadrunner Records, Nuclear Blast, Sweden Rock Magazine, Close-Up Magazine, Northern Music Co., Opeth, HammerFall and more. I am also the Editor in Chief for Rocksverige.se and the author of three published Heavy Metal children's books.
Gear: Sony A7R, Canon Mark II, Canon Mark III, Canon Legria Mini-x, Canon lenses: 16-35mm, 50mm, 70-200 mm.
Instagram I Facebook I Linkedin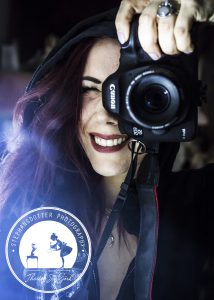 I like:
dogs, sloths (and some people)
walking in the forest with my rescue dog Lajka.
to travel and to take photos when I travel
making coffee, drinking coffee and making more coffee
I have:
been in a cab with Slash
shared eye patch with Corey Taylor
written three published children's books
got money put in my hand by Nikki Sixx
refused to take Gene Simmons chewed gum
a pet sloth named Ragnar who has met Alice in Chains and Nikki Sixx to name a few
I:
don't smoke. Hate it.
love the countryside
has a mind that rarely rests
loves candy and crisps
was once in a Hawaiian Tropic competition (had to step in)
prefer vegetarian food but sometimes eat fish and game
find myself rather funny and always used humor as a shield in social situations
was born in the countryside by the ocean
have a wonderful family
used to do acting and extra work
think the world needs more humor, understanding and equality
am older than I look and younger than my soul
was born 100 years too late
Misc:
As under aged smuggled alcohol (for my parents) over the German border
Favorite live bands include Foo Fighters and Biffy Clyro